Springtide I
---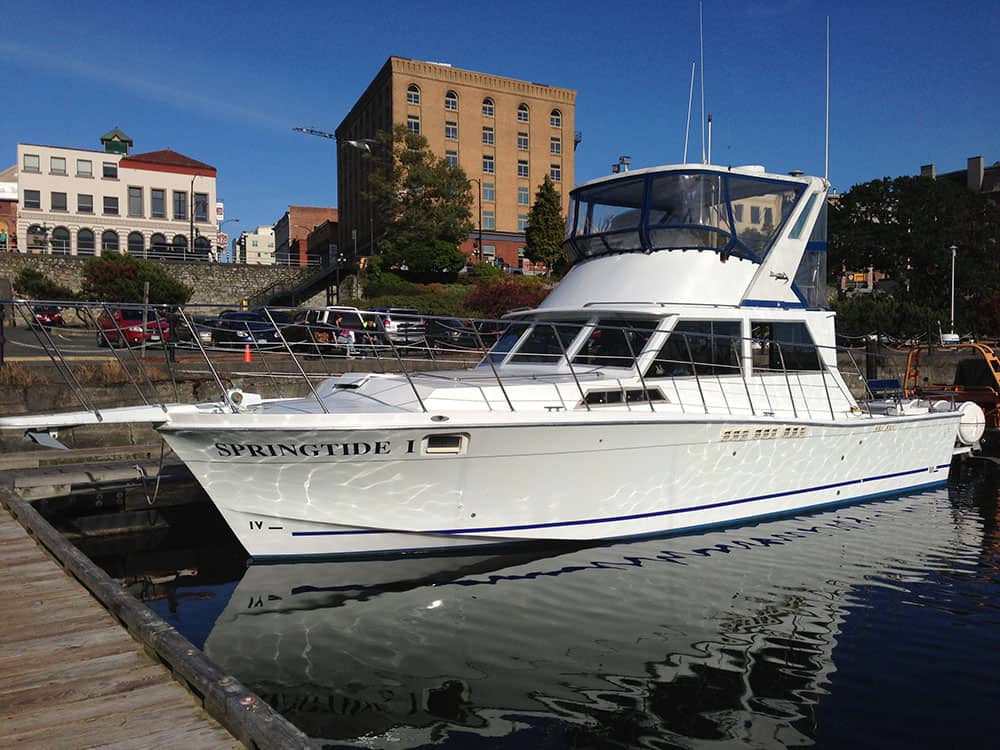 ---
The SpringTide I is very much like the Marauder IV, but a little like a younger sister!
This boat is perfect for smaller whale watching group tours and is also very popular for special event private tours … corporate events and family events for instance.
SpringTide I is also one of the largest vessels in Victoria to provide sport fishing charters! She is designed and built as an offshore SportFish boat, and at 42 feet on deck, has loads of room for fishers, tackle, gear, and even those family members wanting to cheer you on!
---
Comfortable seating for 32
Stable, comfortable ride
Wood panneled indoor cabin
Large galley with seating
360-degree walk-around exterior decks
Complimentary hot beverages
Washroom facility
All-weather jackets and pants provided for your comfort
Captain and Biologist/Naturalist ready to answer your questions
---
What to bring on Springtide I
Your camera
Warm clothes, jacket, hat
A sense of adventure!
---
Springtide I offers superb comfort, 360 degree decks and a spacious washroom.
With her carpeted, wood interior, large galley and sitting area, she is sought after for Private Charters of all sorts. Springtide I has been the venue for corporate cocktail parties, wedding groups, and many birthday gatherings. Catering is a breeze, with loads of room for those lovely platters of food (and a few coolers of course).
The Springtide I is also great for Whale Watching and Eco Tours.  Ask us about chartering her for an experience you won't forget.